United boss Jose Mourinho has labelled Frank de Boer the "worst manager in the history of the Premier League", after the Dutchman criticised his handling of Marcus Rashford.
Rashford has had to make do with limited first-team opportunities under Mourinho this season, particularly following Alexis Sanchez's arrival from Arsenal in January, but the England international returned to the starting line-up on Saturday afternoon to score both goals in a 2-1 win over Liverpool.
De Boer praised Rashford after the match and said it is a "pity" the 20-year-old plays under Mourinho at Old Trafford - prompting an angry response from the United boss on Monday.
"I read some quote from the worst manager in the history of the Premier League, Frank de Boer - seven matches, seven defeats, zero goals," said Mourinho, alluding to De Boer's unsuccessful spell in charge of Crystal Palace earlier this season.
"He was saying that it is not good for Marcus Rashford to have a coach like me, because the most important thing for me is to win.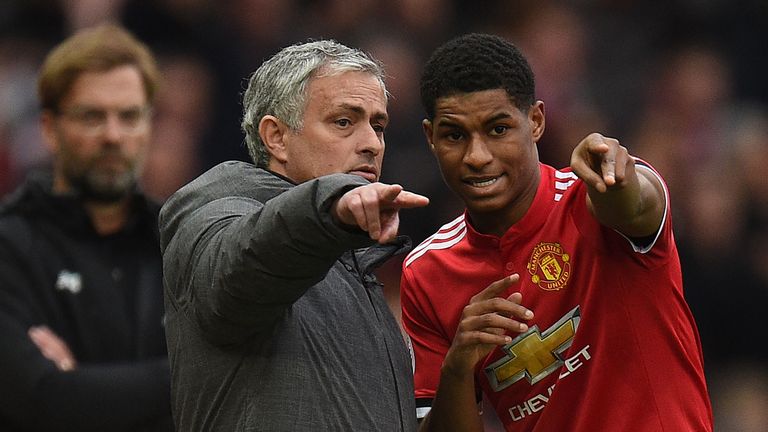 "If he was coached by Frank, he would learn how to lose because he lost every game."
Rashford could retain his place in the starting line-up when United face Champions League opponents Sevilla in the second-leg of their last-16 tie at Old Trafford on Tuesday.
The tie is delicately poised following a goalless draw in the reverse fixture in Spain last month, and Mourinho is wary of the threat posed by the Spaniards, who drew twice with Liverpool in the group stages.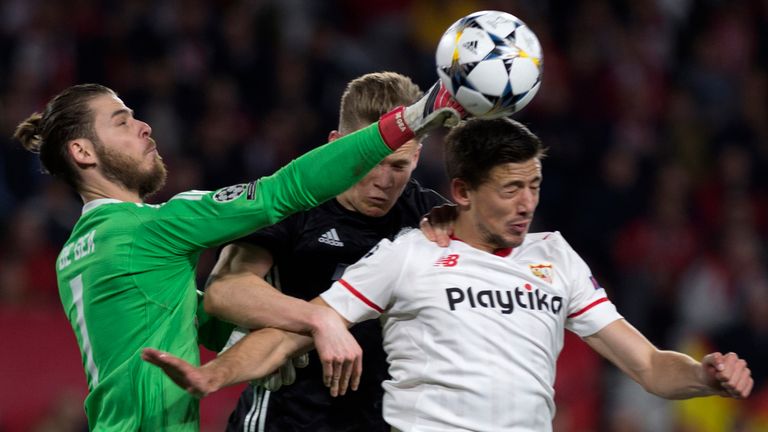 "Tomorrow is a very difficult match, we are playing against a team that didn't lose against Liverpool home and away," said Mourinho.
"They scored goals in Liverpool, drew the match in Liverpool. I say Liverpool because they are an example of a very good team, a good example of an important stadium with a big tradition.
"Sevilla is a really good team and the result of the first leg is a result that leaves everything open."
Mourinho confirmed Paul Pogba returned to training on Monday afternoon but admits he is unsure if the midfielder will be able to play a role against Sevilla after missing the win over Liverpool.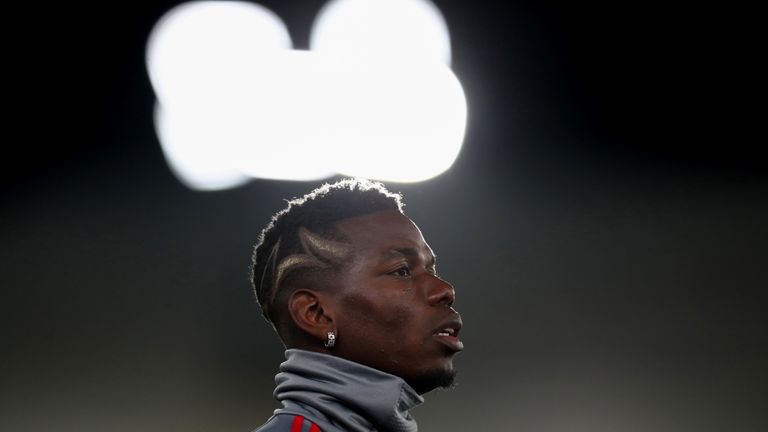 "He did [train] after you left. I don't know yet [if he is fit to play] but he trained a little bit," said the Portuguese boss.
Mourinho concedes United are not among the favourites for this year's Champions League but insists "anything is possible" if they can find a way past Sevilla.
"We are not one of the best teams in the competition but when a team arrives in the last eight, anything can happen," said Mourinho.
"When you are in the last-16 it looks really, really far but when you are in the last eight you start smelling semi-finals, the feeling is that you are amongst the best."
Source: skysports.com