More Africans should compete in the Winter Olympics, says Togolese cross-country skier Mathilde-Amivi Petitjean. The 24-year-old failed to qualify for the women's sprint classic and finished 83rd in the 10km free in Pyeongchang.

Petitjean, who made her Olympic debut for Togo at Sochi 2014, is one of 12 athletes competing for African nations, but she would like to encourage more.

"It's great to have more and more African countries participating in the Games," said Petitjean.
"It's not because there's no snow in my country that there shouldn't be any skiing - I hope there will be more, increasingly more."
READ ALSO : Mohamed Salah's sale to Liverpool 'necessary' for Roma, says sporting director Monchi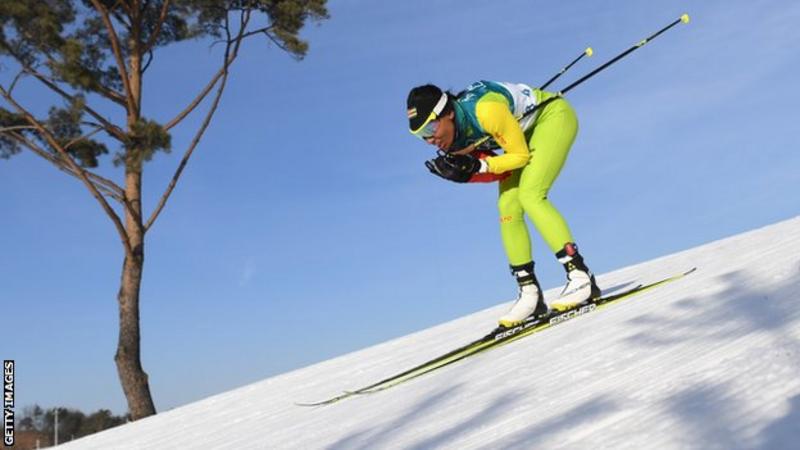 Mathilde-Amivi Petitjean finished 83rd in the 10km free in Pyeongchang
Petitjean is the only representative for Togo at the Games, and the country's chef de mission Hyacinthe Edorh says it is a struggle to convince people in Africa to take up winter sports as they "are only interested in football".
"There are Togolese who live abroad and we would like to show the Togolese population that there are other things besides basketball and football," said Edorh.
"Skiing is a sport one can practice in Asia, in Europe and why not in Africa as well?"
And Petitjean wants to see African athletes "living elsewhere in the world" representing their countries even if they no longer live there.
"We are, after all, in the 21st century," she added.
"There are no borders. Anyone should be able to do whatever they want to do, whenever they want to do, and that's fabulous."
Source : BBC