While one half of Europe sleeps, the other half plays. This late December/early January period is a strange one as certain leagues take a break, but there's always enough football to keep us entertained and engaged.
Italy have joined Germany and the Netherlands on a winter pause, but we welcome back both La Liga and the top French sides by way of the Coupe de France.
The European Club Rankings is a list of the continent's top teams in order of form and performance at this stage of the season.
You can read the previous set of rankings here.
20-16.
20. Borussia Monchengladbach (Stay)
Borussia Monchengladbach are on a winter break. They return to action on January 19, away to Bayer Leverkusen, for the start of the second half of their season.
19. Real Madrid (-2)
New year, same old me?
Real Madrid have essentially picked up where they left off, as their first game of 2019 brought more misery and sparked further concern over their campaign. They conceded a penalty in the opening 90 seconds against Real Sociedad and saw Lucas Vazquez sent off in the second half.
18. Lyon (+1)
Lyon dodged a potential "cupset" against Bourges Foot, who play in the fifth tier in France, thanks to goals from Martin Terrier and Ferland Mendy.
That Mendy hit the headlines this month may not have pleased club president Jean-Michel Aulas; he's one of the finest young left-backs in the world, and this will only increase the attention on him.
17. Inter Milan (+1)
Italian clubs have now begun their own (delayed) winter break after cramming in a full slate of Christmas football. Inter Milan return on January 13 to play Benevento in the Coppa Italia.
They move up one due to Real Madrid's drop.
16. Arsenal (Stay)
Arsenal righted the ship somewhat after a difficult festive period, beating Fulham 4-1 and Blackpool 3-0 in successive games. The latter result saw a slew of youngsters take to the pitch, including Joe Willock, who scored two and was only denied a hat-trick by an offside flag.
It's not enough for them to rise, but it does stop their slide.
15-11.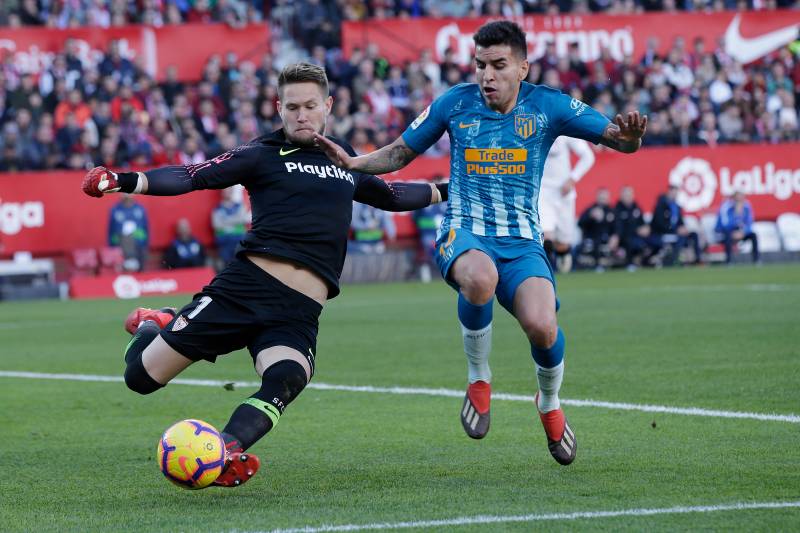 15. Manchester United (Stay)
Consecutive 2-0 wins over Newcastle United (Premier League) and Reading (FA Cup) mean Ole Gunnar Solskjaer has tasted victory in each of his first five games in charge of Manchester United.
It's an impressive mini-record, but it's still only good enough for 15th here. Perhaps if they beat Tottenham Hotspur on Sunday this will change.
14. FC Porto (Stay)
Porto just win, win, win. Their streak is now up 17 in all competitions—a quite ridiculous run—and if they can beat Sporting CP away from home on Saturday, they will put themselves in a magnificent position to hit 20.
13. Ajax (Stay)
Ajax resume duties on Saturday, when they face Heerenveen in the Eredivisie. They will also line up against the same opponent four days later in the KNVB Cup.
12. Chelsea (Stay)
Chelsea waved an emotional goodbye to Cesc Fabregas during Saturday's win over Nottingham Forest.
The Spaniard didn't crown his 501st appearance in English football the way he would have liked—he missed a penalty and went off injured—but he was treated to a deserved ovation from the Stamford Bridge crowd regardless.
11. Sevilla (Stay)
Sevilla opened 2019 with an extremely respectable draw with Atletico Madrid. They probably had the better of the game, with Wissam Ben Yedder and Jesus Navas combining well to cause the Atleti defence problems, but they will be happy with a point that keeps them ticking over.
10. NAPOLI (STAY)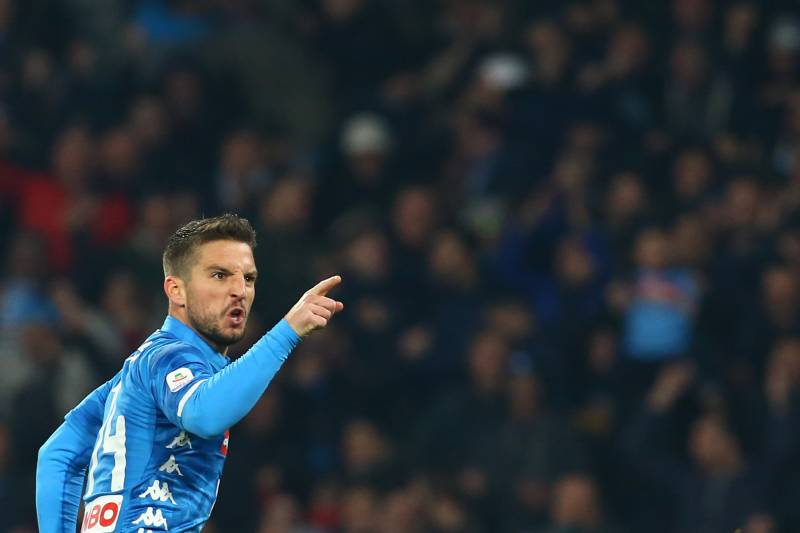 Napoli return to action on Sunday after their winter break to play Sassuolo in the Coppa Italia.
9. ATLETICO MADRID (-1)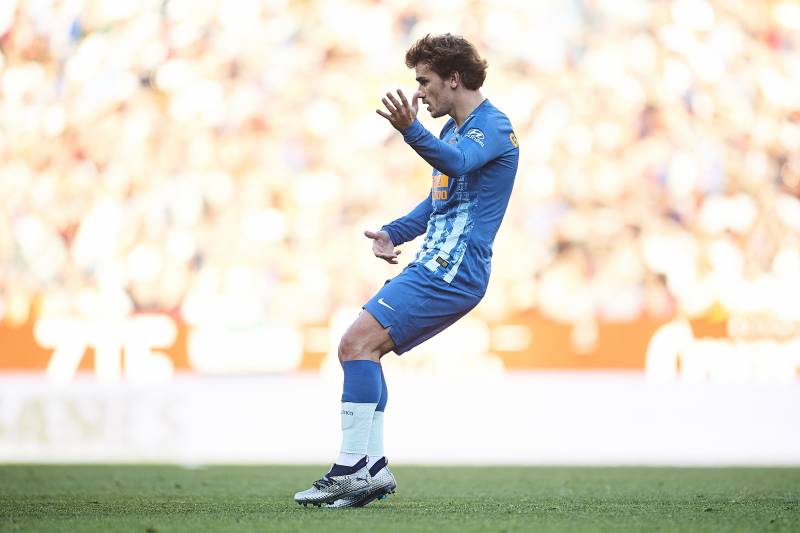 Atletico Madrid have struggled to find the level expected of them throughout this season, and Sunday's 1-1 draw with Sevilla was another example of this.
They turned it into something of a battle—the game ended with 11 yellow cards dished out—as Diego Simeone's men stopped Wissam Ben Yedder, Jesus Navas and Co. by whatever means possible.
Perhaps this cycle really is coming to an end. Even Diego Godin, Atleti's defensive rock for so long, looks set for an exit from the club in 2019, per Sky Sports. That really would signal something.
8. TOTTENHAM HOTSPUR (+1)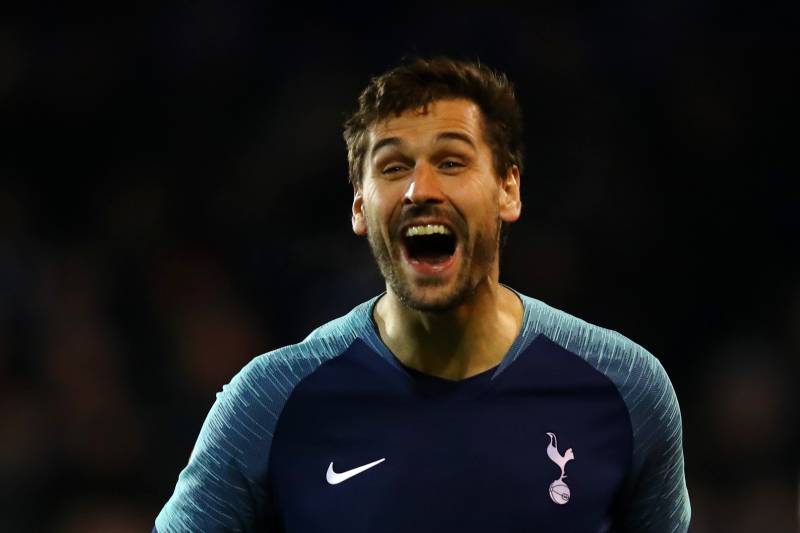 This weekend saw Tottenham Hotspur record their biggest-ever away victory, winning 7-0 at Tranmere Rovers in the FA Cup third round.
Fernando Llorente scored a hat-trick, Serge Aurier even grabbed two...then Mauricio Pochettino really rubbed the salt in, bringing Harry Kane on at 6-0 to score the final one.
This followed a routine 3-0 victory at Cardiff City, where all the damage was done in the first half, and took the total of away goals they have scored in their last three matches to 16.
7. BAYERN MUNICH (STAY)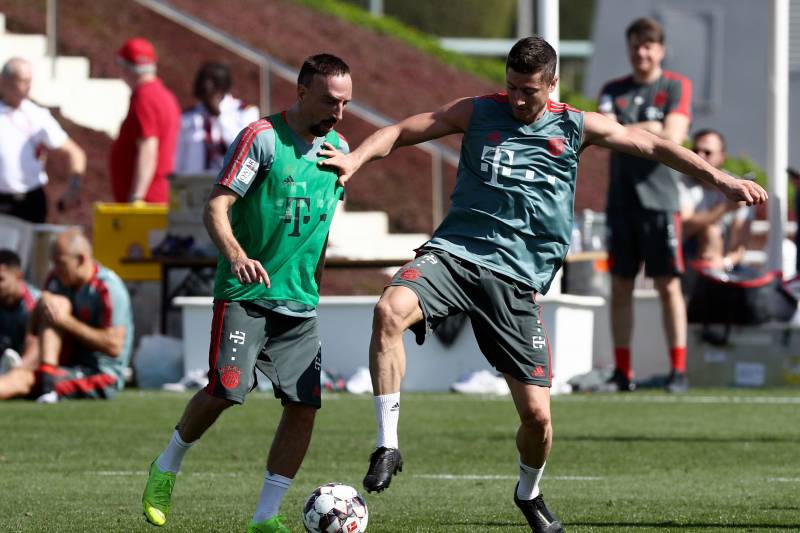 Bayern Munich are on a winter break. They return to action on January 18, away to Hoffenheim.
6. BORUSSIA DORTMUND (-1)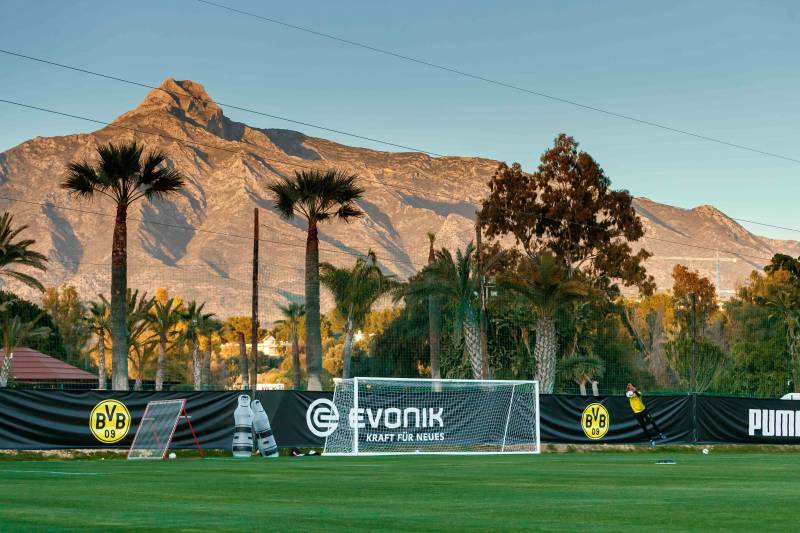 Borussia Dortmund, and the rest of Bundesliga, are on a winter break. They return to action on January 19, away to RB Leipzig.
They move down in the wake of Manchester City's incredible week.
5. PARIS SAINT-GERMAIN (-1)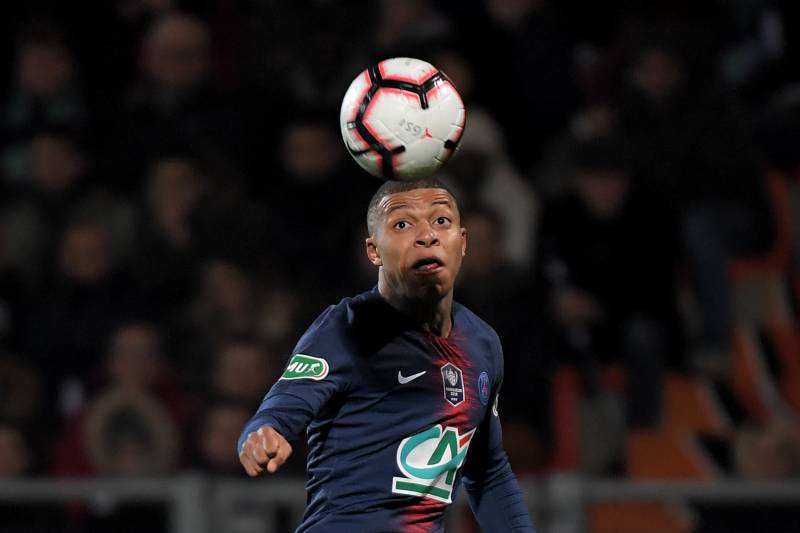 Paris Saint-Germain beat GSI Pontivy 4-0 on Sunday to progress in the Coupe de France.
Given Marseille were dumped out by Andrezieux—a fourth-tier side—it's perhaps not the routine victory against a minnow it first appears. Always helps when you field Kylian Mbappe and Neymar from the start, though.
It may seem odd to move PSG down one spot after winning, but they're simply making way for a steaming Manchester City side.
4. MANCHESTER CITY (+2)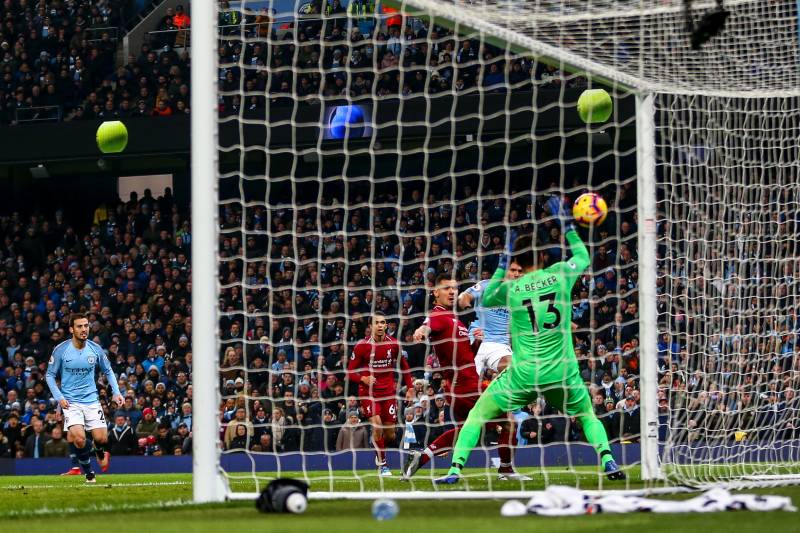 Last Thursday's match with Liverpool was, quite simply, a must-win. Even Pep Guardiola agreed with this statement, likening it to a cup final for his men, per the Liverpool Echo.
Fortunately that's the result they achieved, courtesy of fantastic goals from Sergio Aguero and Leroy Sane, and stunning performances from Fernandinho and Bernardo Silva.
Rather than rest his men for the FA Cup, Guardiola sent out a full-strength side against Championship side Rotherham United and destroyed them 7-0.
It's a set of results so good it lifts them above both BVB and PSG.
3. LIVERPOOL (STAY)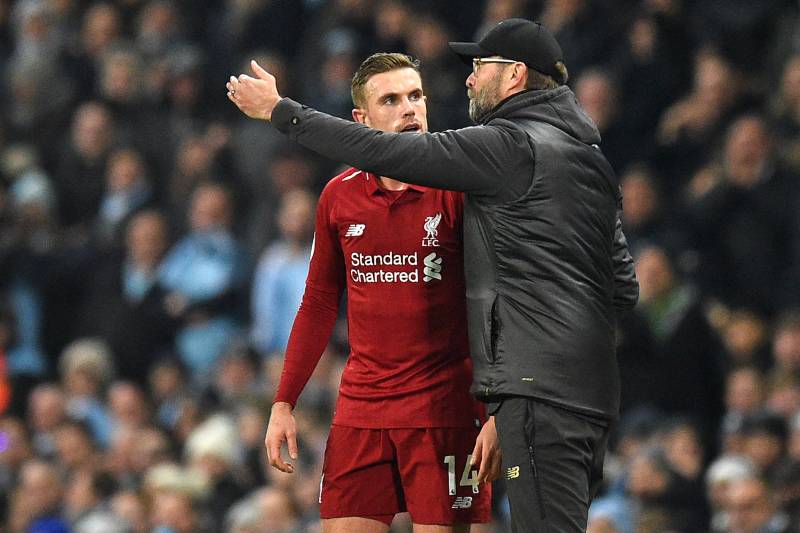 All of a sudden, that gap between Liverpool and Manchester City looks a fair bit smaller.
The Reds travelled to the Etihad Stadium last Thursday knowing a win would open up a 10-point lead on the Citizens in the Premier League that surely would have been unassailable. Instead, the loss they suffered at the hands of Pep Guardiola's team narrowed the gap to four points.
They were edged in a very close game and endured their fair share of misfortune on the night; John Stones' clearance off the line was surely among the tightest calls goal-line technology has made.
But that's twice City have had the better of Liverpool this season (only Riyad Mahrez's skied penalty in October stopped it being two wins from two). Something to think about for Jurgen Klopp?
2. JUVENTUS (STAY)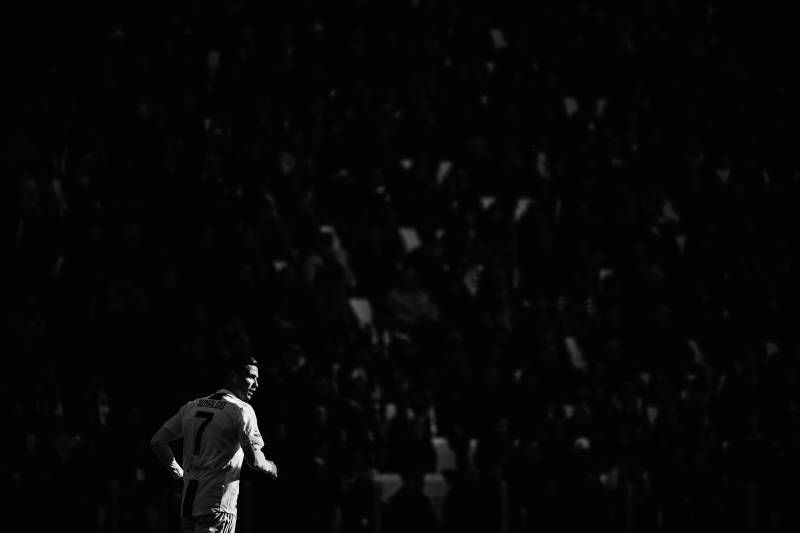 Juventus return from their winter break on Saturday when they travel to Bologna in the Coppa Italia.
1. BARCELONA (STAY)
There are two pieces of good news for Barcelona fans heading into this week.
First, the 2-1 win over Getafe that extended their lead at the top of La Liga to five points; second, the reported signing of Adrien Rabiot, per Sky Sports, that is set to bolster their midfield options.
The domestic performances Ernesto Valverde's men are putting in are far from perfect and too often rely on Lionel Messi and Marc-Andre ter Stegen, but you have to give them credit for their ability to grind results out.
Source: BleacherReport