Welcome back, club football. The international period was fun—England securing a famous win over Spain, Germany crumbling, Brazil beating Argentina—but it's really no substitute for domestic matters.
The Premier League returned with its usual explosiveness, with Chelsea and Manchester United cooking up a storm at Stamford Bridge. Borussia Dortmund continued to rip the Bundesliga apart, and the Milan derby capped off the Serie A action.
This all plays a formative role in this week's European Club Rankings, a list of the continent's top teams in order of form and performance at this stage of the season.
You can read the last set of rankings here.
20-16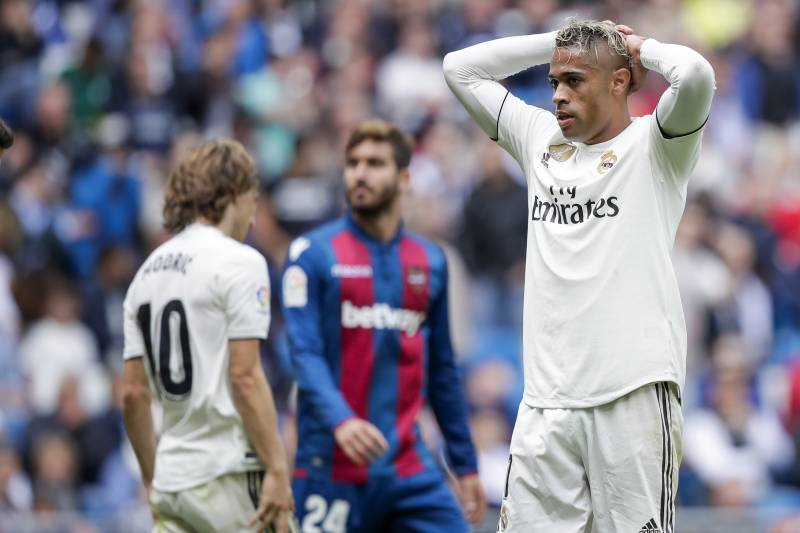 20. Marseille (New!)
A solid 1-0 victory away to Nice is enough to bring Marseille back into the top 20, though it's as much to do with Roma's pitiful loss to SPAL—knocking them out completely—as it is this result.
19. RB Leipzig (-1)
A 0-0 draw with Augsburg isn't the return from international football RB Leipzig would have been hoping for—even if Augsburg can be tough to play against. Celtic are up next in the Europa League.
18. Lyon (+2)
Lyon have been all over the place this season results-wise, and we know by now not to read into any one scoreline too much. They beat Nimes this weekend 2-0 and travel to Germany midweek to take on Hoffenheim.
17. Lazio (+1)
Lazio's slide down our rankings is halted by a 2-0 win over Parma. Ciro Immobile and Joaquin Correa scored the goals to ensure three points followed them back to the capital.
16. Real Madrid (-2)
This weekend Real Madrid set one of the worst kinds of records: a new goalscoring drought of 481 minutes, per Sky Sports. They ticked over that mark in a 2-1 home loss to Levante, a result that places manager Julen Lopetegui's position in great peril.
The European champions have already lost five games this term, three of which have come in the last three matches.
15-11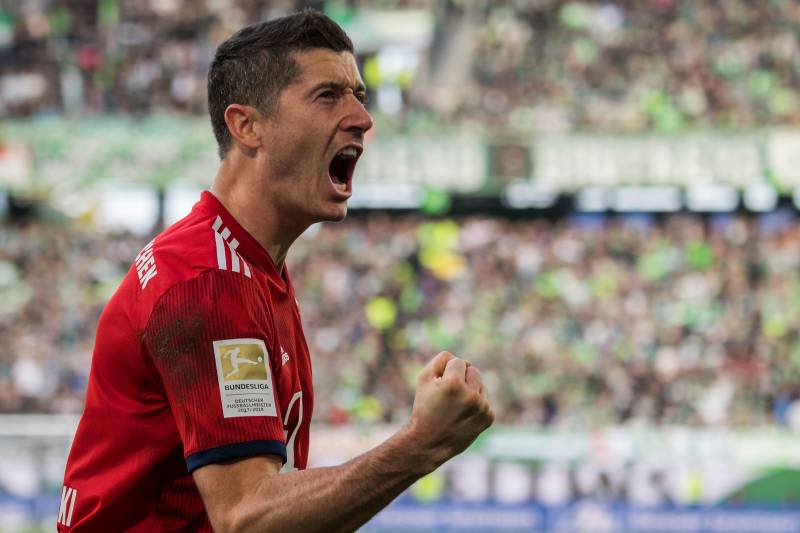 15. Tottenham Hotspur (+2)
Spurs are having to dig deep for wins right now, but at least they're coming. Erik Lamela, Harry Winks, Moussa Sissoko and Ben Davies all started in the 1-0 victory over West Ham United this weekend, and Mauricio Pochettino is using his full squad as the games pile up.
14. Manchester United (+2)
Man Utd had to fight—and we mean really fight—to haul themselves back into the contest against Chelsea on Saturday. Two genial Anthony Martial strikes looked to have secured them three points, but a late Ross Barkley equaliser went against them, spoiling what was nearly a perfect return to Stamford Bridge for Jose Mourinho.
13. Sevilla (Stay)
It could be argued only an incredible performance from Marc-Andre ter Stegen kept Sevilla from taking something from their trip to the Camp Nou on Saturday. They got a little lucky with Lionel Messi's early injury, true, but on another night—or when facing a less inspired goalkeeper—that scoreline could easily have read 4-4.
12. Bayern Munich (Stay)
The response Bayern badly needed came along at just the right time, a 3-1 win over Wolfsburg calming the waters at the Bavarian club somewhat.
It was their first victory in five attempts and came off the back of an odd press conference that Karl-Heinz Rummenigge and Uli Hoeness held to complain about targeted criticism of their players in the media.
Crisis on hold...for a few days at least.
11. Arsenal (Stay)
Arsenal play Leicester City on Monday evening in the Premier League.
10. Atletico Madrid (-2)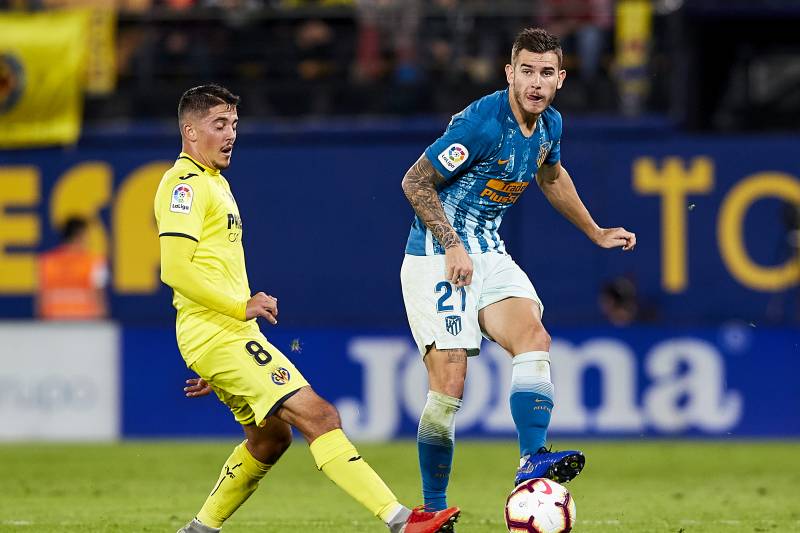 A sluggish Atletico Madrid could only take a point from Villarreal this weekend. While that would hardly be a bad result in years gone by, the Yellow Submarine are struggling this year, and this counts as a missed chance for three points.
They had to rely on Jan Oblak's brilliance in goal to even secure a draw, and that's not a good sign ahead of a trip to goal-greedy Borussia Dortmund on Wednesday.
9. Inter Milan (+1)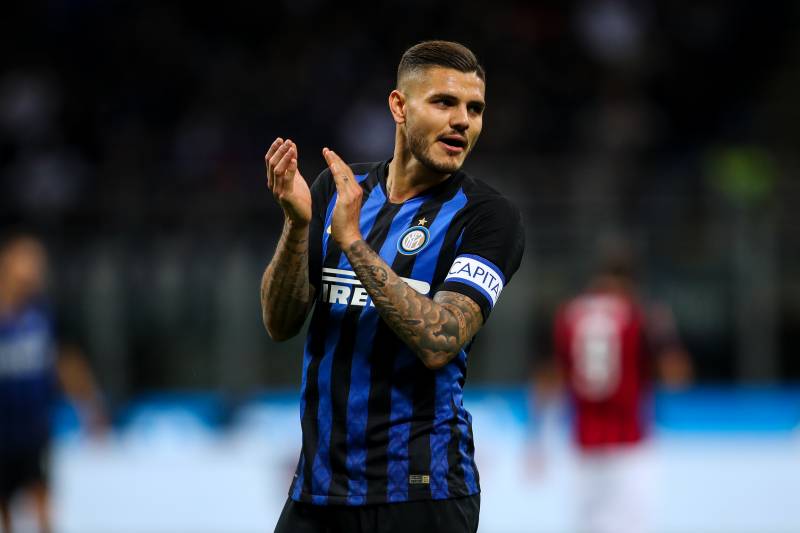 A rather forgettable Milan derby was settled in Inter's favour by Mauro Icardi. Just like last year.
The football on show wasn't great, but the Nerazzurri will feel good value for their victory, creating the better chances, seeing a goal disallowed and striking the woodwork before finally clawing their way ahead.
Physically speaking, the occasion wasn't kind to them, though. Radja Nainggolan was substituted after half an hour following a collision with Lucas Biglia, and Ivan Perisic hobbled off late too. That's hardly ideal preparation for the Barcelona game this week.
8. Napoli (+1)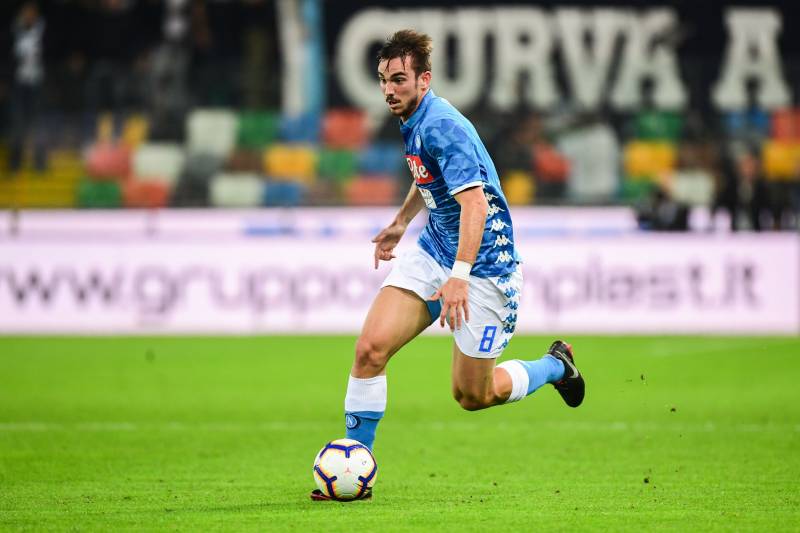 A late flurry of goals ensured the scoreline matched the performance in Napoli's 3-0 win over Udinese on Saturday.
An early injury to Simone Verdi gave the lesser-spotted Fabian Ruiz a chance to play close to a full 90 minutes, and he responded with the opening goal and a solid all-round performance.
In a squad full of high-quality central midfielders the £27 million summer signing has found it hard to make any sort of sustained impact. Perhaps that changes now.
7. Paris Saint-Germain (Stay)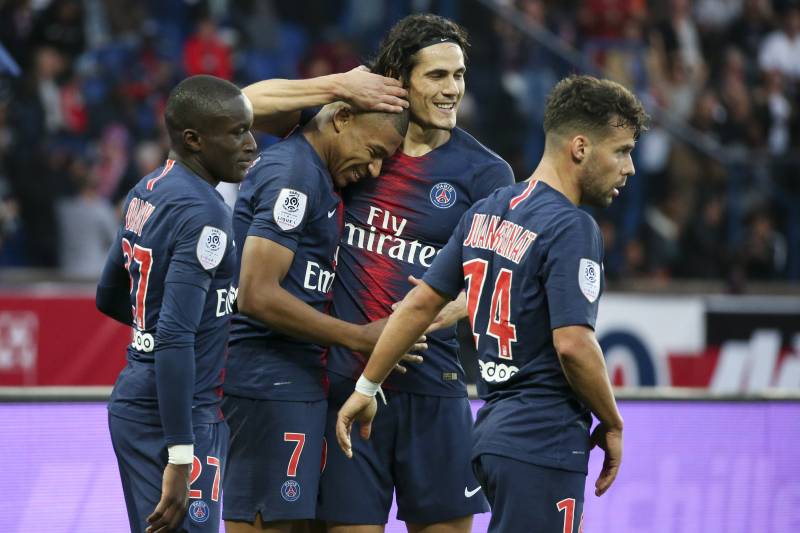 Five goals, five different goalscorers and an easy win for Paris Saint-Germain.
They made light work of Amiens with a fairly heavily rotated XI, which is great preparation for a challenging week when they face Napoli and then Marseille.
PSG have won 10 of 10 in Ligue 1 this term, returning a maximum haul of points. One more victory and they'll equal the record for opening win streaks in Europe's top five leagues; two more and they'll set a new one.
6. Liverpool (Stay)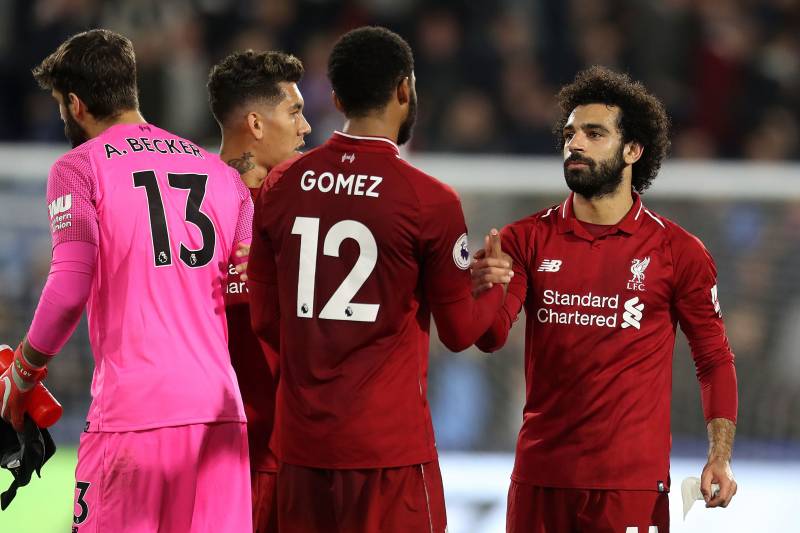 Liverpool really didn't play well against Huddersfield Town on Saturday, but a win's a win, and manager Jurgen Klopp won't spend too much time worrying about how they come.
The Reds leant on good performances in defence—particularly Joe Gomez at right-back—and rode their luck a little at times, with one slick, quick finish from Mohamed Salah enough to make the difference on the scoresheet.
At the very least, the horror run of fixtures is over now. Next up are Red Star Belgrade and Cardiff City at home.
5. Chelsea (Stay)
Ross Barkley's desperate 96th-minute equaliser against Manchester United kept Chelsea's unbeaten Premier League start intact. The Englishman rescued a point from a game that got rapidly out of hand—both on and off the pitch.
A deserved first-half lead, gifted via Antonio Rudiger's header, began to unravel as Anthony Martial turned on the magic tap, but Barkley's leveller sparked scenes in the dugout that required full apologies between staff members.
All in all, it was the perfect way to welcome back the Premier League.
4. Barcelona (Stay)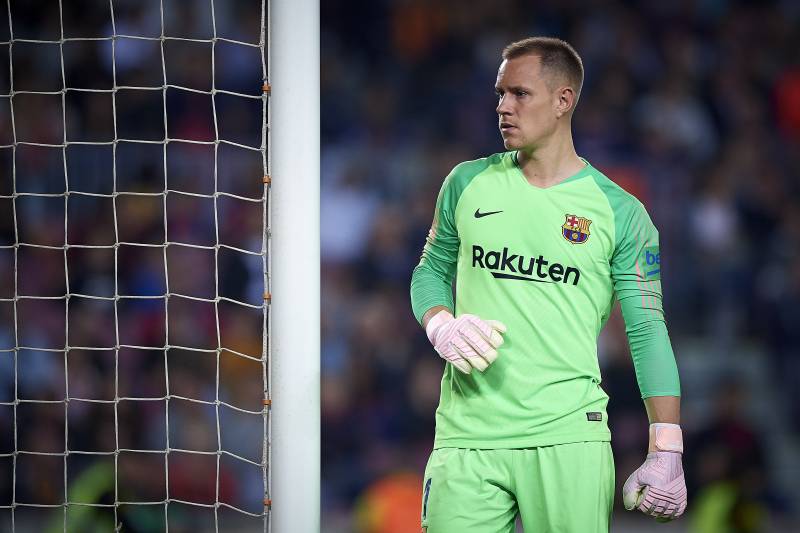 It takes some performance to dominate the headlines in a game where Lionel Messi suffered an injury that will force him to miss El Clasico next week, and Marc-Andre ter Stegen delivered it.
He made not one, but two exceptional double saves against Sevilla to keep Barcelona's noses in front in a top-of-the-table clash. It led to an outpouring of praise on social media and calls for him to be installed as Germany's No. 1.
The win was Barca's first in five attempts, but despite the difficult patch, they're still top of the table.
3. Borussia Dortmund (Stay)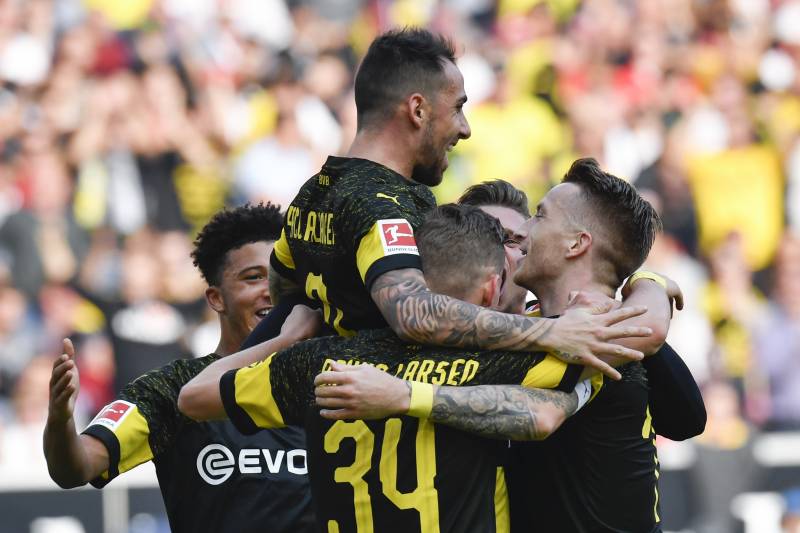 Borussia Dortmund have scored 26 goals in their last five games, only failing to hit at least four in one of those (a miserly 3-0 victory over Monaco in the Champions League).
They are European football's true entertainers right now, boasting an in-form Marco Reus, a Paco Alcacer, who turns everything he touches into gold, and a lively Jadon Sancho, who is making waves and winning admirers.
This streak of scoring bucketloads per game will likely end this week when they take on Atletico Madrid. Diego Simeone's men will provide a timely test of BVB's true attacking mettle.
2. Manchester City (Stay)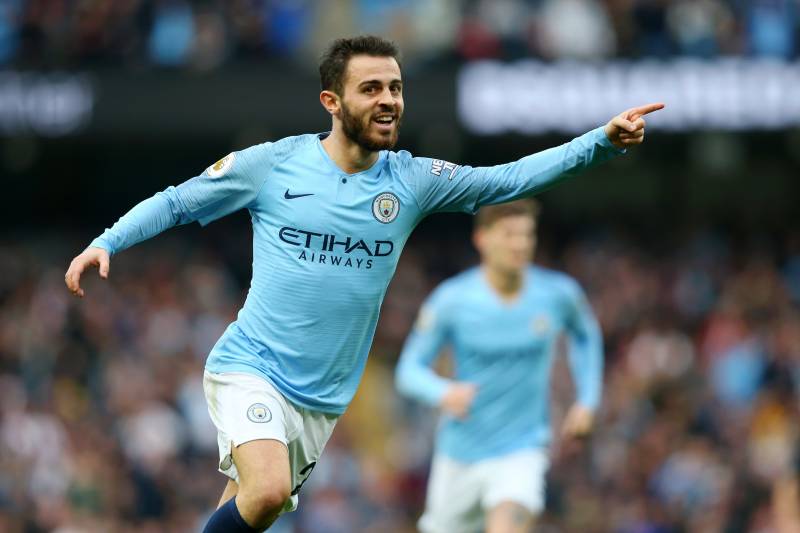 Manchester City took Burnley apart thanks to speed, skill, incisive attacking play...and a fairly hefty slice of luck, too.
Vincent Kompany could easily have seen red inside the first minute for planting his boot into Aaron Lennon's thigh, Leroy Sane was lucky to escape the same punishment for a strange hack at Matthew Lowton, and the ball looked like it had gone out of play in the build-up to Bernardo Silva's important second goal.
That Pep Guardiola had his head in his hands on the touchline at 3-0 up, cringing over Sane's foul, tells the whole story: On paper it was all so simple, but City nearly made it difficult for themselves despite the 5-0 scoreline.
1. Juventus (Stay)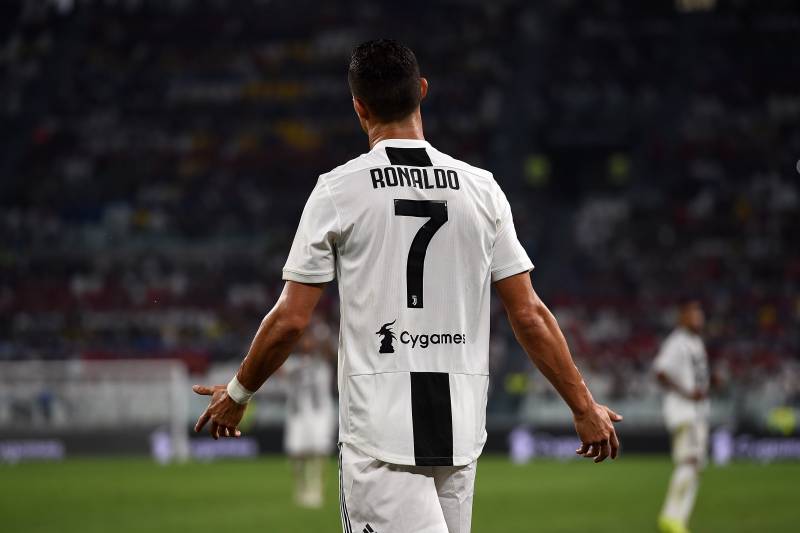 Juventus dropped their first points of the season this weekend, but those of you hoping this leads to a drop will be disappointed. As we warned last week, something pretty major needs to happen for a swap at the top, and a 1-1 draw with Genoa does not constitute as such.
The Bianconeri are still unbeaten in all competitions and lead Serie A by a fairly healthy margin of four points. If more draws follow, or draws become losses, this becomes an interesting scenario, but for now, they head to Old Trafford to take on Manchester United as top dogs in Europe.
Source: BleacherReport