An Honourable Deputy Minister for Information, Ama Dokuaa Asiamah Agyei has described as laughable the assertion by some Ghanaians that government has sold the sovereignty of the country to the US for pittance (20 million dollars).

She said the only thing the New Patriotic Party (NPP) government did differently from previous agreements was sending details of the infamous deal to parliament for ratification and thorough investigation.

The reception to details of the military deal was uncomplimentary as many Ghanaians especially members of the largest opposition party thronged the streets of the national capital demanding a reverse of the deal.
READ ALSO : US Military Deal: Ghana Exposed To New Threats – Aning
Madam Asiama Agyei noted the document on the deal was taken through rigorous scrutiny by the Committee on Security and Defense which ensured clarity and elaboration of certain clauses in previous agreements signed in 1998 and 2015 before forwarded to parliament for ratification.
This, she indicated, gave way for government to deal appropriately with some of the provisions in the agreement that the US was to enjoy while in the country.
Madam Asiamah Agyei also refuted speculations that the deal was rushed to parliament for ratification.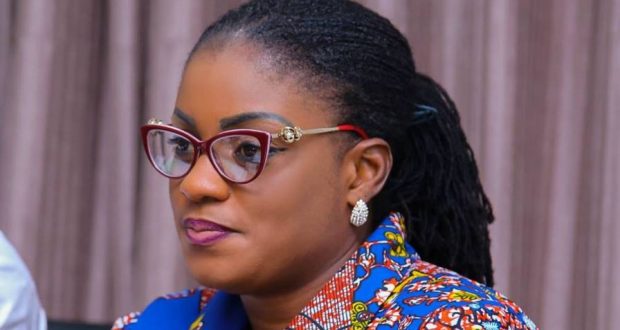 Madam Asiama Agyei
"Parliament never rushed in the process of considering and ratifying the agreement. The agreement was presented to the house on Tuesday and it was referred to the committee. All the questions that were raised had military cap rules there and they were able to explain it to our level and not the technical level. The committee considered it and presented its report to the house on Thursday."
"The house duly considered the committee's report on Friday and had to invoke the provisions of standing order 80 because that Friday was the last sitting day of the first meeting of the second session of the 7th parliament. This is a regular practice and can in no way amount to a rushing of the house."
Source : ATL FM NEWS