The opposition National Democratic Congress (NDC) Minority has vowed to continue to pile pressure on the governing New Patriotic Party (NPP) over the controversial defense cooperation agreement between Ghana and the US.

According to the Member of Parliament for Sagnarigu, Alhaji A. B. A. Fuseini the minority is wholly committed to holding the feet of the NPP and the Akufo-Addo government to the fire of accountability.

The Sagnarigu Constituency Member of Parliament, Alhaji A.B.A Fuseini, was speaking at a lecture organised by the Tertiary Education Institutions Network (TEIN) of the NDC at the Tamale Technical University.
The Sagnarigu MP, Alhaji A.B.A. Fuseini said the NDC is poised to hold the Akufo-Addo government accountable for the juicy campaign promises that won them power at the 2016 polls.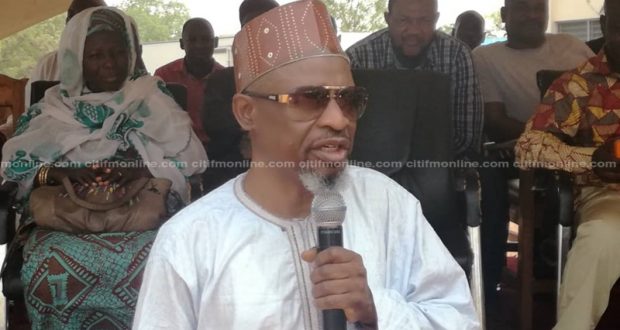 Alhaji A. B. A. Fuseini
READ ALSO : I'll Fulfill All My Promises – Akufo-Addo
Alhaji Fusseini stressed that government will see real fire and fury from the NDC in and outside of Parliament inasmuch as demonstrations on the Ghana-US Military Agreement are concerned.
He added the NDC and their allies will not relax their resistance to the Ghana-US Army deal and hinted of a nationwide protest by the Ghana First Patriotic Front and its allies against the deal.
Source : Citifmonline