Many Africans highly esteem their traditional wedding arrangements, dresses, and ideas.
For this reason, it is important to carefully pick the most appropriate dresses to grace this noble occasion.
Traditionally, the bride, bridesmaids, and guests were all required to wear dignified dresses from a range of selections available for wedding occasions.
Traditional wedding dresses are relatively cheaper and come with an array of choices.
Further, these dresses are way more attractive compared to the western-world dresses which are less colourful.
In essence, African wedding dresses mainly match the headpieces.
The groom may at times choose an attire that complements the dress of the bride.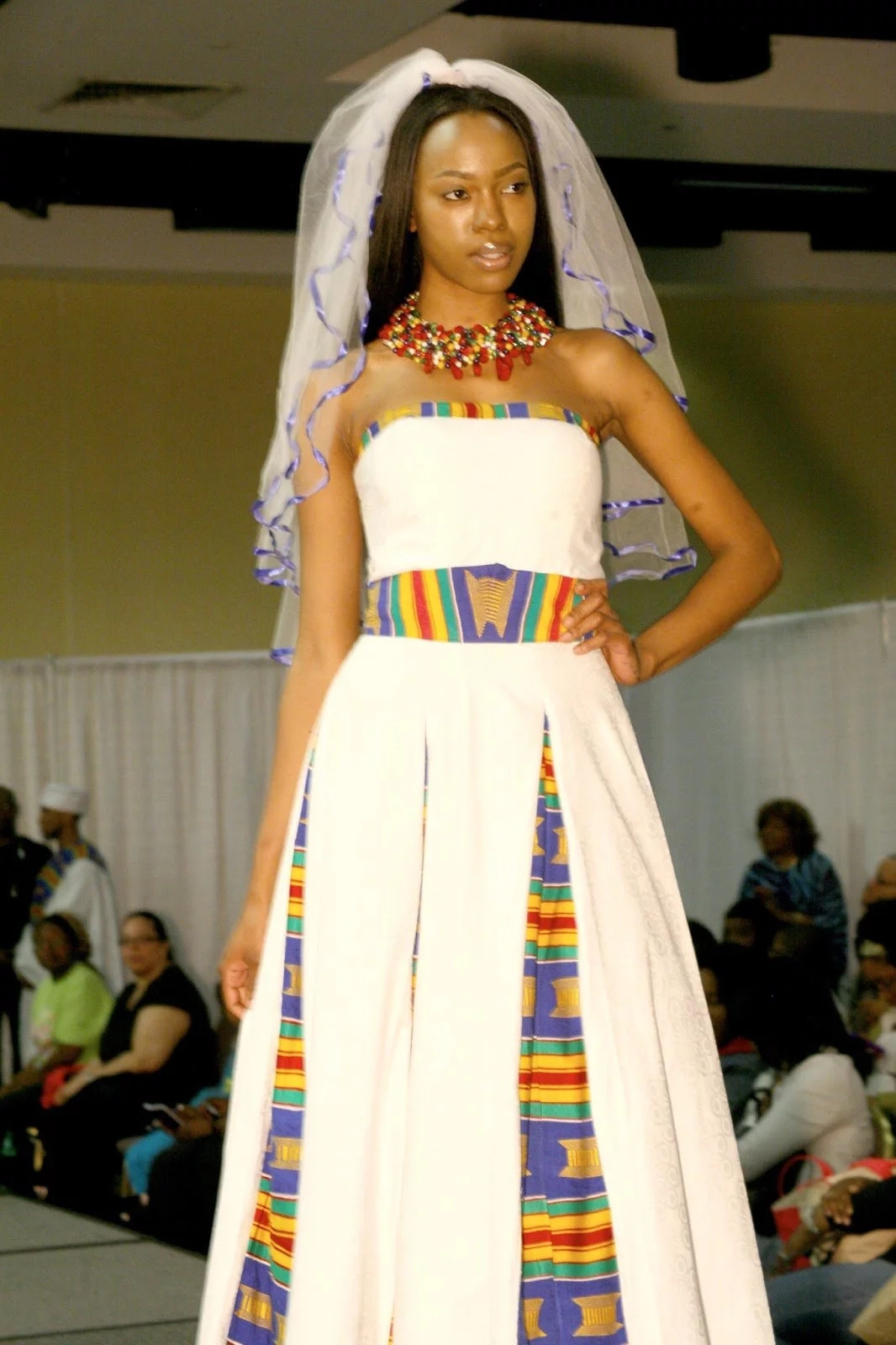 African Traditional Dresses for Wedding
Most indigenous African wedding dresses are captivating and often crown the mood of the wedding day.
Most traditional African dresses have variant colours which neatly blend throughout the spectrum.
Many traditional attire designs come with spectacular prints that feature colours such as emerald, mustard, orange, blue, and purple among others.
Traditional African dresses are exclusive because they come in varied texture, prints, and boldness.
Source: myjoyonline.com