Passenger air travel between Ethiopia and Eritrea has resumed today after being halted by 20 years of hostility between the countries.

Flights will again link the two capital cities, Addis Ababa and Asmara.
It's the latest in a series of steps aimed at normalising relations, just over a week after the former enemies signed a peace declaration.
News site Addis Standard reports that 456 passengers including former Prime Minister Hailemariam Desalegn and his wife as well as ambassadors, civil society organisation representatives and journalists will be on the flight.
Also travelling is the BBC's Emmanuel Igunza who reports that some of the passengers are going to reunite with family while others are going just to be part of a history-making event.
Mr Hailemariam told our reporter he was excited to be on the inaugural flight, and was emotional.
"It's a golden moment for the two countries and the two people," he added.
The captain of the flight told our reporter that he has flown for 38 years but that this trip was different.
"I'm going back to where I grew up... I am in cloud nine", Yosef Hailu said.
On Monday, Eritrea re-opened its embassy in Addis Ababa.
Eritrea broke away from Ethiopia in 1993. Five years later they began a border war in which about 80,000 people were killed.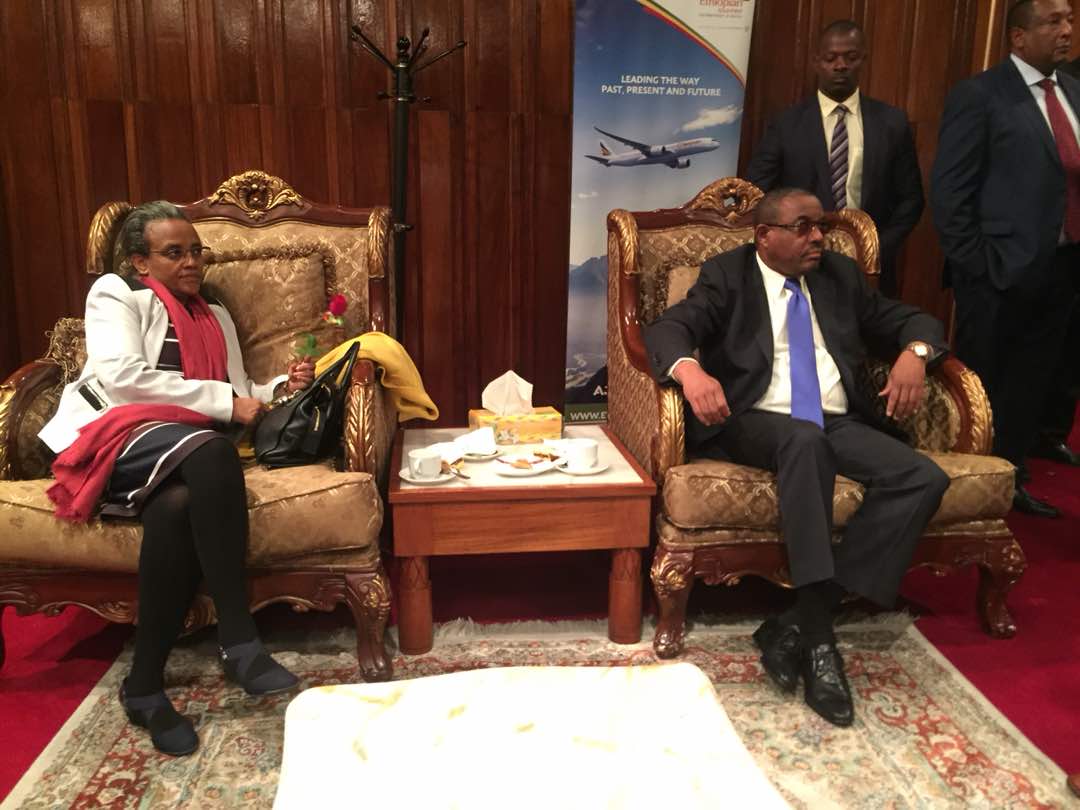 former Ethiopia PM Hailemariam Desalegn and former first lady Roman are also travelling to Eritrea in Ethiopian Airlines
Phone communication have already been restored between the two countries, allowing family members who have been cut off by years of hostilities to get in touch.
source: BBC