The Duke and Duchess of Sussex have been visiting an exhibition charting the life and career of Nelson Mandela.
The exhibition at London's Southbank Centre is being staged in the centenary year of his birth.
It traces Mr Mandela's career from activist to president through six themes: character, comrade, leader, prisoner, negotiator and statesman.
It is the first time the exhibition has been shown in the UK after successful runs around the world.
Leading former anti-apartheid campaigner Lord Hain, who is chairman of the Nelson Mandela Centenary Exhibition, said: "London was the centre of the anti-apartheid struggle.
"It was here that Mandela's close comrade Oliver Tambo lived, led and directed the worldwide struggle, from military operations in southern Africa to diplomatic lobbying of the United Nations.
"We thought to commemorate Mandela's centenary there should be an exhibition in London."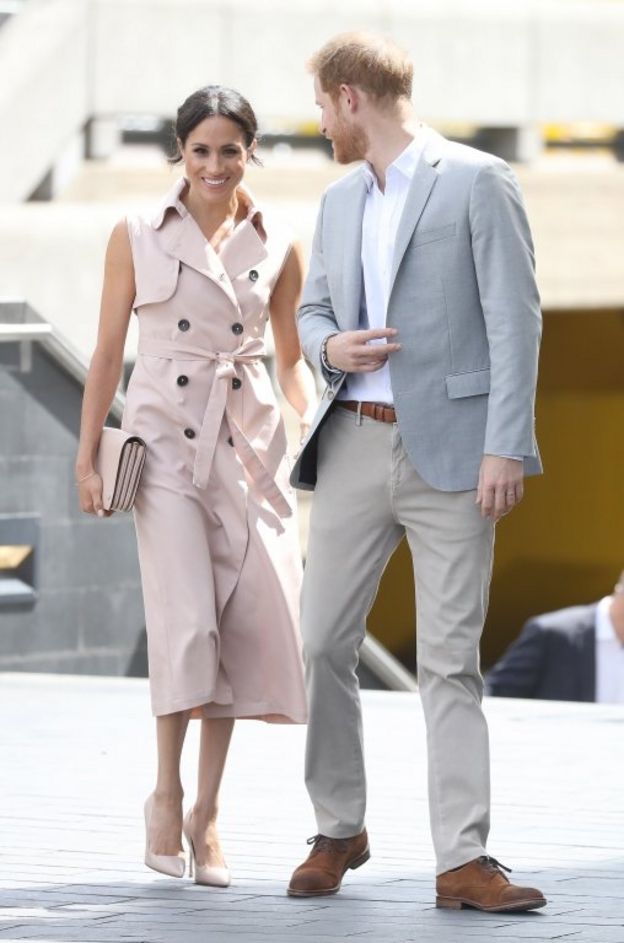 The duchess wore an outfit by House of Nonie during the visit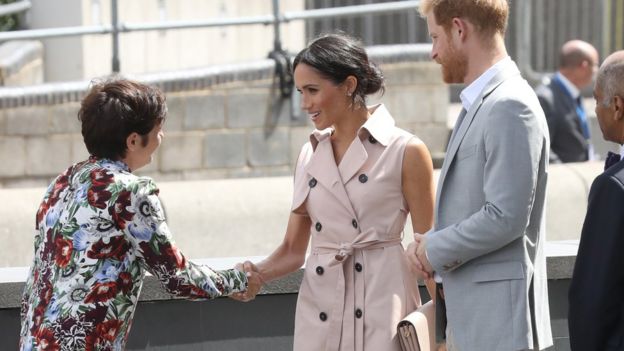 The couple met representatives from the exhibition centre, along with a former prison inmate of Mandela, and his granddaughter Zamaswazi Dlamini-Mandela
source: BBC