An expected announcement by President Donald Trump that the US will become the first state to recognise Jerusalem as Israel's capital has prompted global reaction ranging from concern to alarm.

Palestinians said it would be a "kiss of death" for the Middle East peace process, but an Israeli minister urged other countries to follow the US lead.

Mr Trump is likely to confirm the decision in a speech later. He will also approve moving the US embassy to Jerusalem, US officials say.
The transfer of the embassy from Tel Aviv will, however, be delayed because of logistical and security issues, as well as the need to find a location.
The Palestinians' representative to the UK, Manuel Hassassian, told the BBC that the changes to US policy on Jerusalem were akin to "a declaration of war" on the Middle East.
"This is the last straw that will break the camel's back," he said. "I don't mean war in terms of conventional war, I mean war in terms of diplomacy."
Israeli Prime Minister Benjamin Netanyahu has yet to comment officially, but Education Minister Naftali Bennett described it as a "big step towards regional peace" and said other countries should move their embassies too.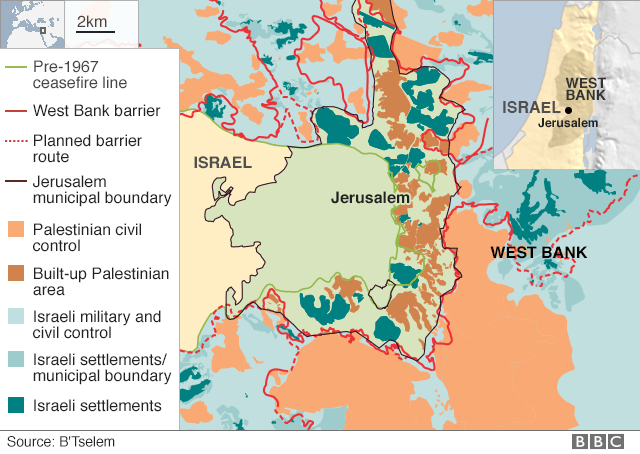 He added that it would force Israel's "enemies" to accept that Jerusalem would never be divided.
But Pope Francis called for the "status quo" to be respected. Dialogue would only come through "recognising the rights of all people" in the region, he said.
And UK Foreign Secretary Boris Johnson said he viewed the reports of what Mr Trump would say "with concern", echoing comments by France and the European Union.
Source: BBC