Partial results from Liberia's presidential election show former football star George Weah has taken an early lead. Figures from the National Elections Commission (NEC) put Mr Weah ahead in 11 out of 15 counties, although most votes have yet to be counted.
His main rival, incumbent Vice-President Joseph Boakai, leads in one county and is second in most others. A candidate needs more than 50% of the votes for outright victory.
If no-one achieves that, a second round will be held in November.
The election is to choose a successor to Ellen Johnson Sirleaf - Africa's first elected female president and a Nobel Peace laureate.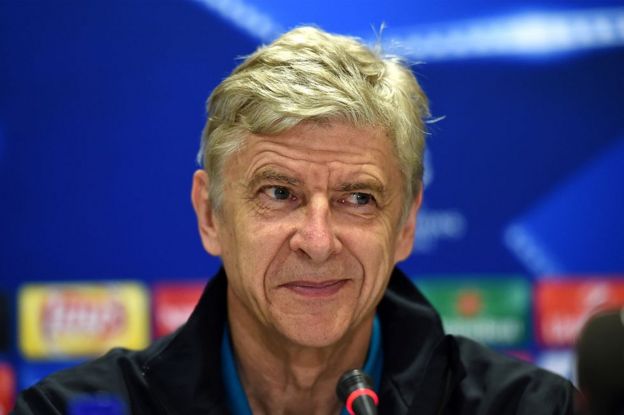 Arsene Wenger coached George Weah in the 1990s when he was in charge of French club Monaco
As the results came in, the manager of Arsenal Football Club, Arsene Wenger, was apparently duped by false reports that Mr Weah had won.
"I would like to congratulate one of my former player, who became president of Liberia," Mr Wenger told reporters.
"It's not often you have a former player who becomes president of a country. So well done, Georgie.
NEC Chairman Jerome Korkoya hit out at false reports and said his officials were doing their best to get accurate official results out as quickly as possible.
"This commission has not declared any winner," he stressed.
International election observers said they had not identified any major problems with Tuesday's voting.
However, parties supporting three of the 20 candidates have alleged irregularities and said they would contest the result, Reuters reported.
Source: BBC