ATL FM News has confirmed that the Central Region is absolved from the water rationing announced by the Ghana Water Company Limited [GWCL]. The company say all nine [9] water treatment facilities in the region are adequately operational.

The Ghana Water Company Limited has served notice it would soon ration water supply in most parts of the country to ensure equitable distribution.

According to the Ghana Water Company, it is experiencing some challenges with water supply in parts of the country due to the dry season. The situation has led to inadequate water supply in most cities and towns in the country.
In a statement, the Ghana Water Company Limited advised the general public to be measured in their consumption of water while the company addresses the challenge.
But the Central Regional Manager of the Ghana Water Company Limited, Mr Michael Opoku says the Region is at the moment exempted from the rationing as a result of the completion of the Sekere Hemang Water Treatment facility which has come on board with 2.5 million gallons of water daily.
READ ALSO : Water shortage: GWC to publish water rationing timetable
"Central Region at the moment has enough water for supply therefore we are going to produce on normal bases. I however urge all consumers to be measured in their use of water because the more we consume the lesser the dam levels. Illegal mining and other activities threaten effective flow of the water. The activities deposit silt at the intake making it difficult to draw water there", He said.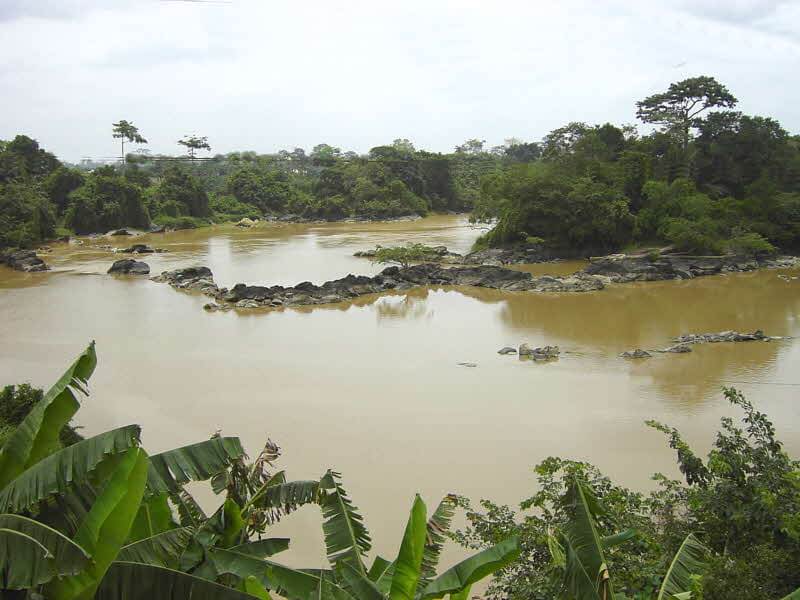 Illegal small scale mining popularly known as galamsey has polluted sources of water
Illegal mining and other human related activities are however threatening Hemang water treatment facility. Michael Opoku revealed to ATL FM News that the Ghana Water Company spends seven hundred Ghana cedis [GHc700.00] on maintenance of the treatment facility and this is unsustainable.
READ ALSO : Water Rationing Will Continue Until Rainy Season – GWCL
"We are facing challenges with our intake .The silt at the intake makes it difficult to draw water for distribution. We have been hiring workers every day to do manual desilting in other for the water to flow easily". Mr Opoku added.
Source : ATL FM News