Page 1 of 2

Residents of Asawase in the Asokore Mampong Municipality of the Ashanti Region, have intensified their protest against a decision to use a parcel of land in the area for a bus terminal.
The angry residents on Saturday morning took to the streets to pour out their displeasure about the decision.
The residents burnt lorry tires amidst chanting in protest of the decision to use the land for an interim bus terminal.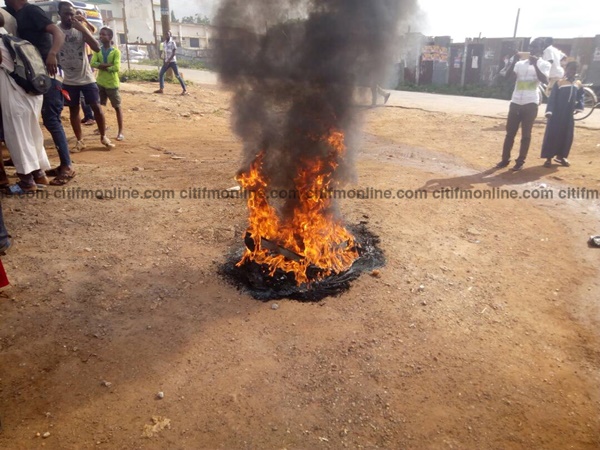 According to the aggrieved residents, the siting of the terminal in the midst of a cluster of schools will affect academic activities and endanger the lives of both teachers and students.
One of the residents who spoke to Citi News said "We are demonstrating for the interest of the community and not individual interests. This is a community school that we have with other clusters of schools surrounding this area and you want to turn this place into a bus terminal. Imagine you have a child here and they want to turn the place into a bus terminal so that the drivers will be shouting Boli, Tamale, and Walewale, how can these children have the concentration to learn?"

Another demonstrator said "I met with the Ashanti Regional Peace Council here and told them everything concerning the park and they understood me. We are waiting to see what will happen here."