The Central Regional Police Command apprehended 15 suspects during the Oguaa Fetu Afahye celebrations. The suspects were arrested for various petty offenses including pick-pocketing and phone snatching.

The Command has been able to gather evidence on three suspects who are before court while 12 are under investigations.

Central Regional Public Affairs Officer for the Police Command, ASP Irene Serwaah Oppong who made the disclosure to ATL FM News noted that although the command's priority is to safeguard lives, most of the complainants are unwilling to write their statements.
The situation, she explained, makes it difficult since there is no authority and evidence to keep such suspects after 48 hours.
In an appeal, she called on individuals who lodged complaints with the police during the Afahye to contact the police to push their cases.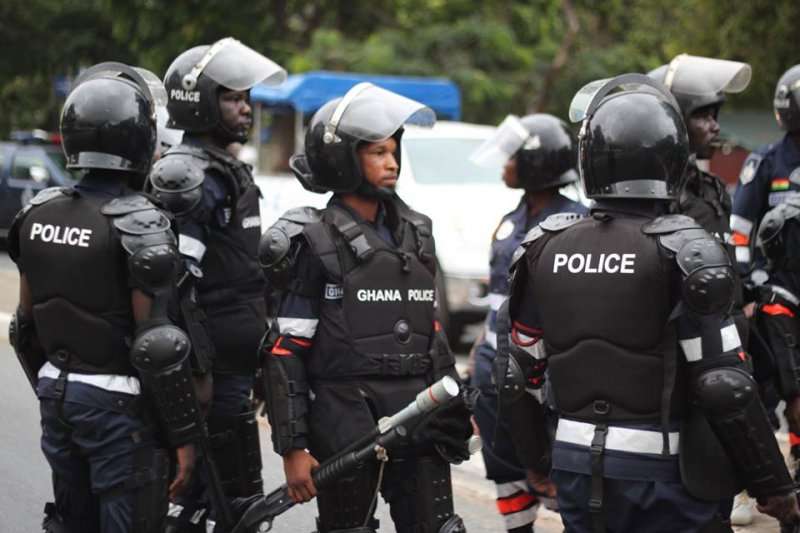 Ghana Police Service Officers
Ahead of the celebration, measures put in place according to ASP Irene Oppong yielded result and she lauded the efforts of the police command.
ASP Oppong added that though their efforts were fraught with noncompliance of regulations by deviants, the police was able to stamp its authority to bring issues under control.
As a measure to forestall such occurrences in next year's celebrations, the police intends to make its security measures known to the public two weeks ahead of the celebration in order to have celebrants well sensitized.
This, she explained, will afford them to better control not only vehicular but human traffic.
Source: Kukua Eshun / ATL FM NEWS