The Director of the Directorate of Academic affairs of the University of Cape Coast [UCC] Jeff Teye Onyame, says there should be a broader consultation on the proposed centralized application procedure for admissions into public universities in the country.

According to Mr. Onyame, considering the number of universities in the country at the moment, it will be quiet difficult to implement such a policy and therefore needs further deliberations to arrive at a meaningful conclusion.
Mr. Onyame's comment was in response to a recent announcement made by the Minister of State in charge of tertiary education Professor Kwesi Yankah who announced that, plans are far advance to ensure that a policy is drawn to harmonize university application into one central entity thus a joint admission committee.
Minister of State in charge of tertiary education - Professor Kwesi Yankah
READ ALSO : UCC to Award Certificates to 50 Sierra Leonean Nurses
With this announcement, individual prospective applicants will be required to apply to any public university in the country by buying just a single form if the policy is enforced into law.
But Mr. Onyame says the policy should be given a second look but was quick to add that, the University of Cape Coast for instance is ready to dialogue with the government on the issue when they are formally served notice.
"I am not aware that the universities have been consulted on this. For tertiary intuitions, we certainly have more than 200 in the country including private institutions. Therefore, when we talk about setting up a joint admissions committee, I don't know whether we are talking about one person from each of the institutions to constitute more than a 200 member committee to look at admissions. Various institutions have different programs so when we are consulted we will see the way forward." He said.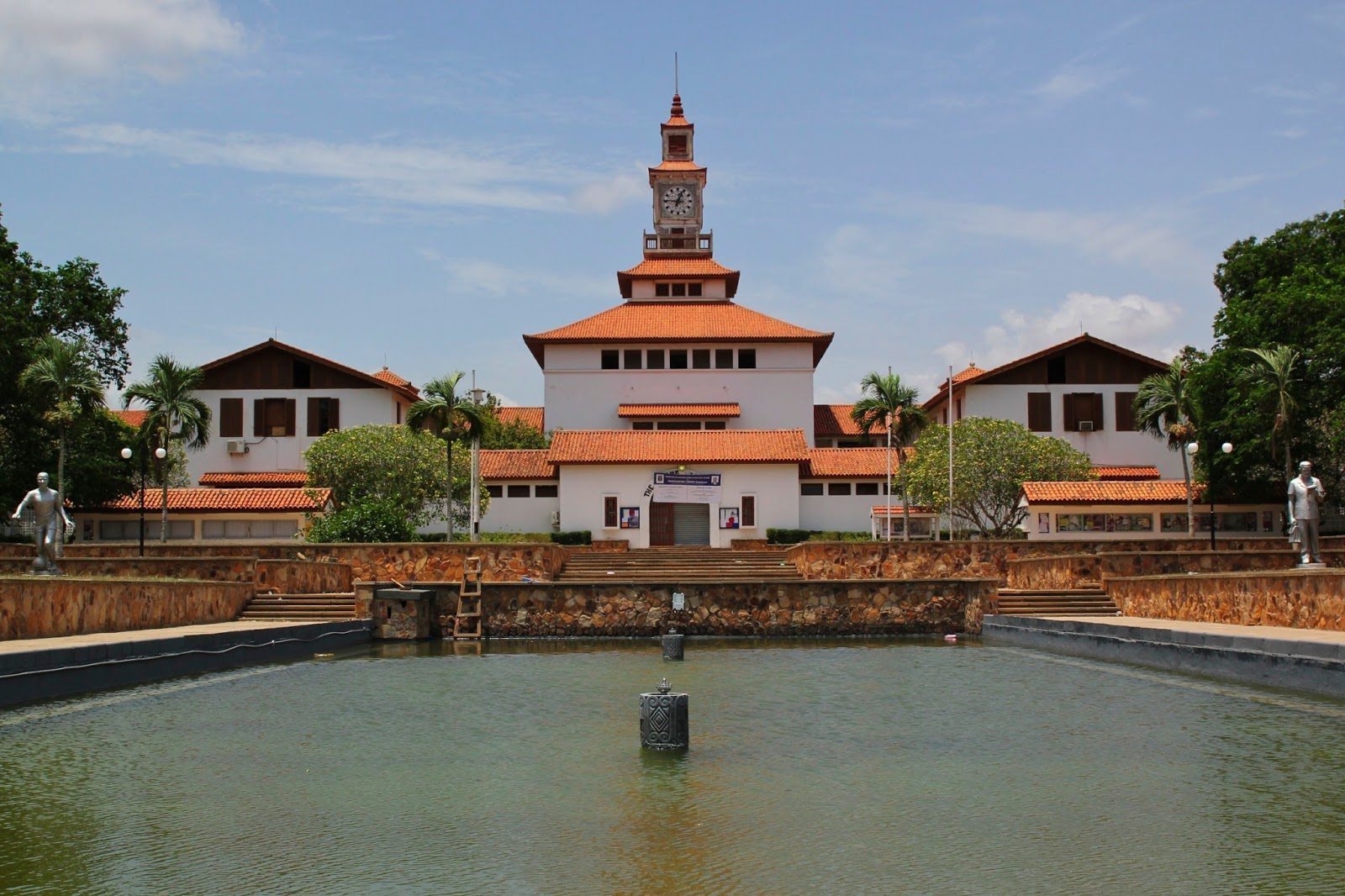 University of Ghana is the oldest university in Ghana
Mr. Onyame further explained that the cost of each application forms for university admission comprise series of materials that goes into the admission process and debunked the assertion that, the sale of admission forms are deliberate attempt by the universities to syphon money from applicants.
He indicated that, the monies accrued from the sale of application forms are used for processing the forms and to support the Universities in areas that lack financial support from the government.
READ ALSO : UCC School Of Educational Dev't & Outreach Holds Training Workshop For Colleges Of Education
According to him, "there are different institutions with different programmes and there are different ways of processing application forms. Therefore in the setup, there will be differences. It is about who processes application forms and at whose cost.'
Mr. Onyame said discussions in this regard should also consider what goes to the Universities in terms of resources to be able to carry out admissions.
According to him, people must be interested to know where the Universities get the money to process application forms.
SOURCE: Kojo Dei / ATL FM News