A lecturer with the Department of Economics, University of Cape Coast [UCC] has identified the Vice President, Dr. Mahamadu Bawumiah's address at the Institutional Advancement Lecture Series at the University of Cape Coast as characteristic of political speeches that only look at performance of specific qualitative indications but fail to consider the quantitative implications when describing the performance of economies.

Mr. William Godfred Cantah says the success of every decision or policy must be evaluated based on both the fiscal side and monetary side.

Bringing up instances to explain how Ghana was bridging the missing link in terms of productivity, Dr. Bawumiah cited a number of policies such as the restoration of the nurses and teachers allowance and the introduction of Free SHS, implying these were helping to address low productivity in Ghana.
The Vice President spoke on the theme, "Developing Stronger Economy for African countries : The Missing Link".
Dr. Bawumia noted that, for the continent to be resuscitated from its economic slumber there is the need for countries to develop productive capacities through development of their citizens.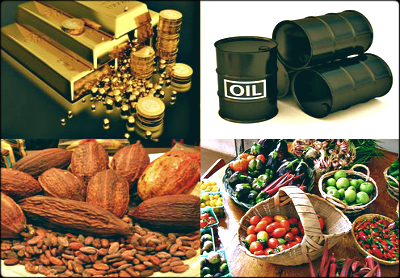 Ghana's economy relies on its trade exports
Some who called into the Atlantic Wave morning show on Thursday to give impressions on the Vice President's address were not entirely impressed with how the Vice President addressed the missing link.
However, Mr. Cantah thinks a condemnation of the entire presentation is an unfair critique. "The Vice President indicated, from the start of the address, that he was going to look at only one of the aspects of the missing link which was productivity'', he said in an interaction with ATL FM.
Source : Christian Baidoo / ATL FM News