The chief of Akwamu Adumasa and husband of Gifty Anti, Nana Ansah Kwao IV, has described the Friday wear initiative as a big joke.

Nana told Bola Ray on Wednesday, November 8 on Starr Chat, that Africans are sympathetic to their culture but Europeans at heart.

"So Friday is Ghana wear, so Monday to Thursday you can dress like a white man and then Friday is Ghana wear, it's a token. Which country in this world; you go to Japan and they say from Monday to Friday don't dress like a Japanese just dress like an African, this whole Friday wear business is a big joke.
"If Friday was an international day, six days in a week you dress like us and maybe one day you dress international, there's nothing wrong because it's a global world and you can't insulate yourself but to say that you always look international and one day in the week you are allowed to dress as yourself and you part yourself at the back it's a joke".
Read: National Theatre not built for musical concerts - Management
Nana, however, called on Togbe Afede XIV, President of the National House of Chiefs to help change things.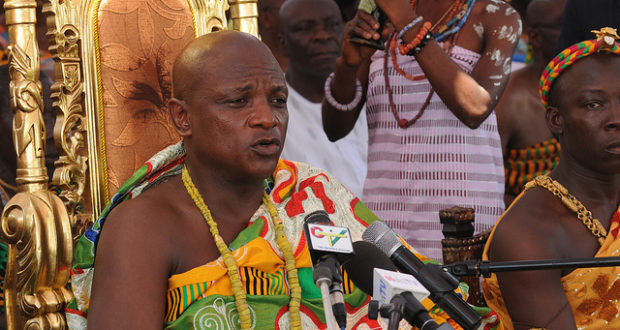 Togbe Afede XIV, President of the National House of Chiefs
Government in 2004 launched the "National Friday Wear Programme", an initiative aimed at projecting a unique Ghanaian identity through the extensive use of local fabric and designs as business wear.
The programme, initiated by the Ministry of Trade, Industry and President's Special Initiative in collaboration with the private sector, sets aside Fridays for all public officers and the private sector, as much as practicable, to wear locally designed garments produced from locally manufactured fabrics.
It was part of a comprehensive programme to promote made-in-Ghana goods and to revitalise the textile and garments industry. The programme was to be implemented by the private sector.
Source: StarrFMonline.com